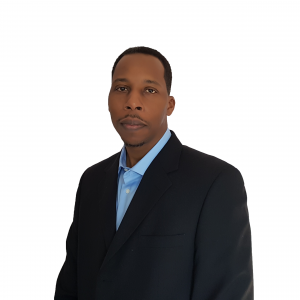 CURTIS PORTER
CEO & Lead Engineer
It's no accident that Curtis Porter is one of the leading automation and controls engineers practicing today. Naturally curious and fascinated with computers and technology from an early age, Curtis set his sights on programming and never looked back. Over a 17-year career as a Lead Engineer for GE, Curtis excelled at providing solutions for a wide range of clients and was consistently requested for his ability to remain focused and forward thinking in ever changing situations. With his expertise in both electrical engineering and computer science, Curtis brought cutting edge ideas to the field of electrical utilities, process manufactures, and data centers worldwide.
Originally, Curtis Porter founded Innovative Werks in 2001 as an IT consulting firm specializing in network design, software programming, and email/web hosting services for small businesses. After achieving success in these areas, Curtis became more focused on using his talents to elevate ideas and processes in the energy sector, becoming a Certified Energy Manager (CEM) in 2010.
Innovative Werks was incorporated in April of 2010, propelling the business further into providing solutions for power plants, energy services, and industrial automation throughout the US. Adding to the growth, was Curtis's expertise in DCS and SCADA systems and his ability to develop mobile applications on the Android platform which contributed to increased efficiency for his clients.
By 2016, Mr. Porter had built Innovative Werks into one of the most in demand domestic engineering consulting firms. His vast knowledge and experience in the field, coupled with a background in global industries and individualized solutions are the basis for Innovative Werks' solid foundation. Now, Curtis is the full-time CEO of Innovative Werks and the driving force for its exponential growth in the global engineering solutions marketplace.
Along with his work in the industry and building his own company, Curtis Porter is committed to the continued development of underrepresented minorities in the field of computer engineering, automation, and utilities services. He is dedicated to sharing his experiences to facilitate understanding, accessibility, and promote increased participation. His relevant experience includes: minority business development, navigating PWI's as an URM, utilizing a computer engineering degree, global employment, managing corporate expectations, understanding bids, obtaining certifications and qualifications, among others.
To book Curtis Porter for a speaking engagement, contact us: